Do you have questions for our physical therapists?
Simply fill out the form below and one of our experts will answer them.
Furnace Brook Physical Therapy
104 Quarry Street
Quincy, MA 02169
Directions on Map
ph. 617.770.4167
fax 617.770.0971
Monday – Thursday
7 a.m. – 8 p.m.
Fridays 7 a.m. – 4 p.m.
Saturday 8 a.m. – 2 p.m.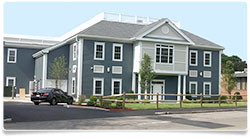 Disclaimer:
If you think you are experiencing a medical emergency, call your physician or 911 immediately. Please note that the responses by Furnace Brook PT staff to general orthopedic and sports medicine questions posed by email does not constitute a physical therapist/patient relationship. Responses are provided for educational and informational purposes and are not a substitute for professional advice. The information contained in any FBPT response is not intended nor should it be construed to: (i) substitute for the advice, diagnosis or treatment of a licensed physical therapist or other qualified health care professional familiar with an individual's specific conditions and needs; or (ii) suggest a course of treatment for a particular individual.